How to Set Up an Out of Office Message
This guide explains how to set up an out of office message/vacation notice on MailSafi via the browser.
Step 1: Login to your email account via the MailSafi web mail portal https://mail.mailsafi.com and then click on the Tools icon on the left-hand side.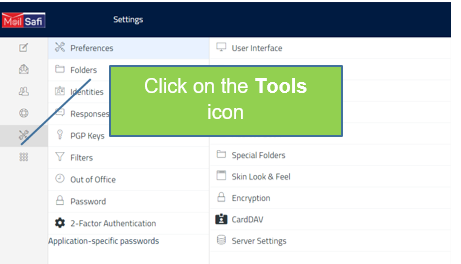 Step 2: Click on Out of Office.

Step 3: Type in subject, message. Enter start and end dates. Set status to On. Click Save.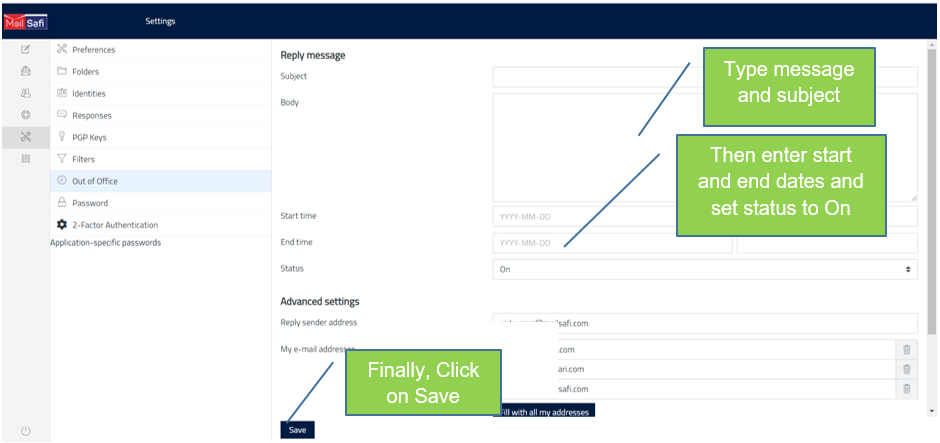 Step 4: (Optional) If you would like to send a copy of your emails to any other email address, under Incoming Message Action, select Send Copy To and type in the email addresses in. Then, Click Save.