How to Search for Emails on MailSafi Webmail
This guide explains how to search for emails in your mailbox on MailSafi mail on the web.
Step 1: Login to your email account via the MailSafi webmail portal https://mail.mailsafi.com
Step 2: In the Search bar, type what you would like to find, then use the adjacent Drop Down Menu to customize your search.

Step 3: Customize your search by specifying one or more of the following criteria:
• Where to search, e.g., Subject, From, To, CC, BCC, Body, Entire Message
• Type of email, e.g., all, unread, flagged, unanswered, deleted, not deleted, with attachment
• Date
• Scope of search, e.g., Current folder, this and subfolders, all folders.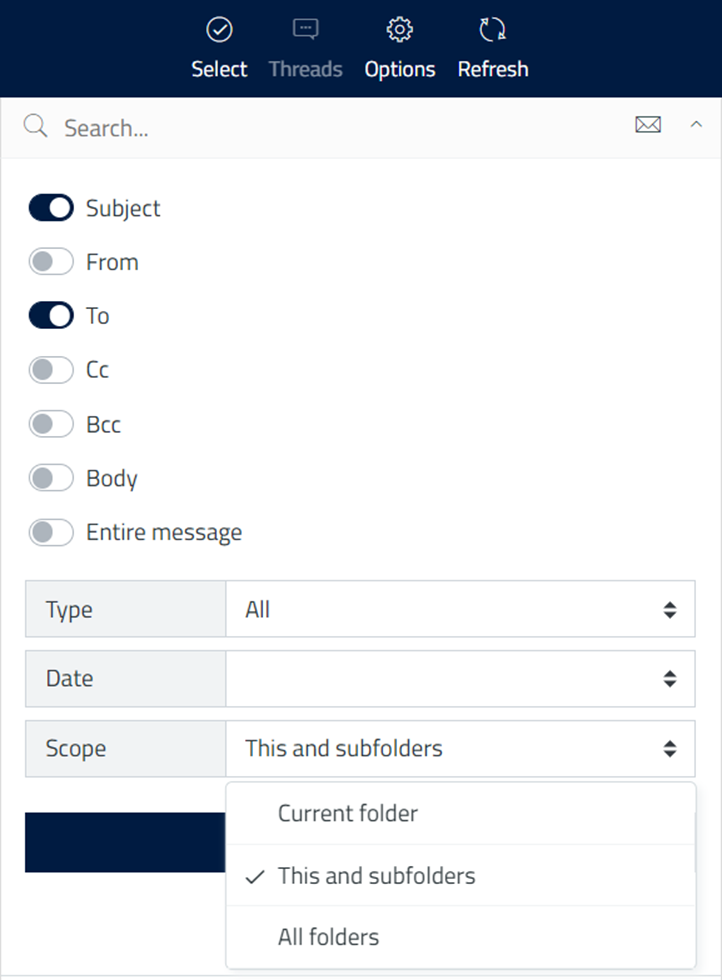 Step 4: Click on Search.