How to Change your Primary Password
This guide explains how to change your primary email account password. Please note this does not apply for your app-specific password (used in third-party application such as Outlook or Thunderbird).
Step 1: Login to your email account via the MailSafi web portal https://mail.mailsafi.com and then click on the Tools icon on the left-hand side.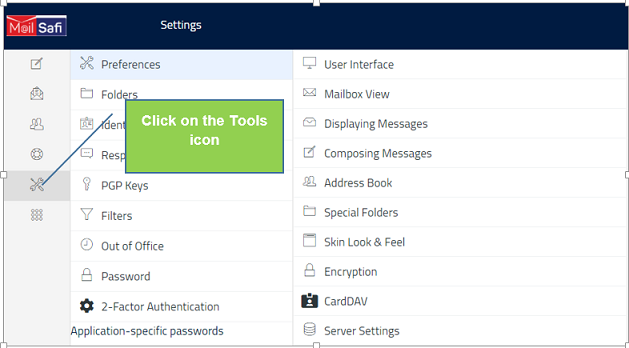 Step 2: Click on Password.

Step 3: Type in your current password, new password and confirm new password then click Save.