How to Send Instant Messages (Chat) and Have Video/Audio Calls in MailSafi Collaboration:
Step 1: Login here http://collaborate.mailsafi.com/ using the credentials provided to you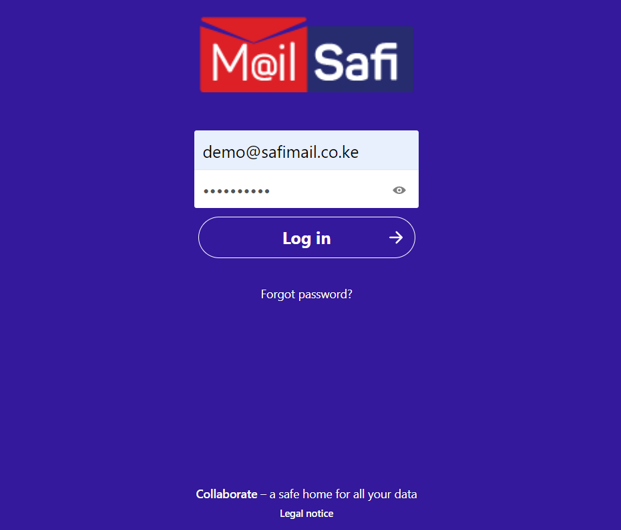 Step 2: Click on the Talk feature at the top of the window. Then use the Search feature here to type and search for users you would like to chat to.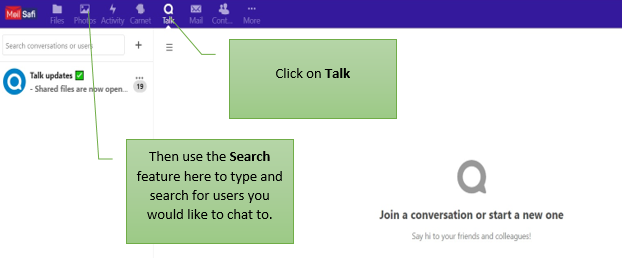 Step 3: Once you have selected a user to chat to, you can type your instant messages in the space a shown below. Or to start a video call, click on the Start Call button on the top right-hand corner and follow the prompts. Grant permission to your camera and microphone to allow the service to run.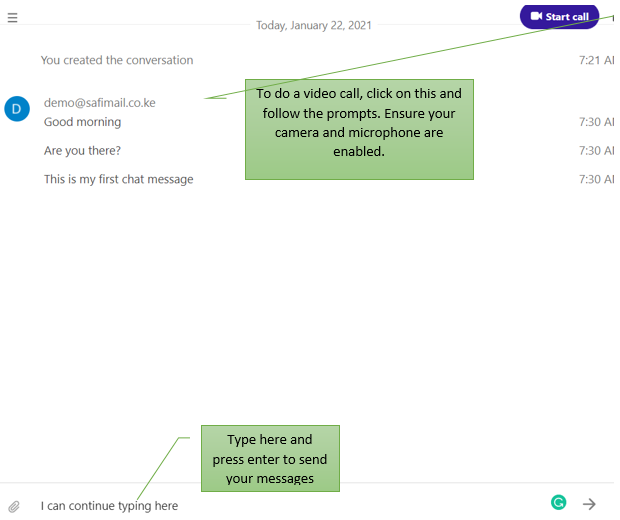 Step 4: Your video call will begin – the video is on by default, but you may disable this feature if you just need a video call.
In the video call, you will also be able to:
- Share your screen.
- Send chat messages
- Mute/unmute yourself
Step 5: Click the red Leave Call button at the top of the window to leave the call.